With the advancement of technology, smartphone manufacturers are upgrading their products day by day with more features and benefits. Such upgrades, nonetheless, make these mobile phones more expensive as well. Companies like iPhone, Samsung, OnePlus, etc. are launching several models with higher prices. Thus, any losses and damages to these phones can lead smartphone users to incur significant expenses.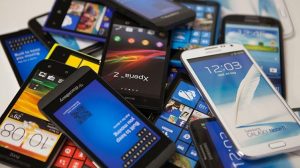 To stave off such financial losses, individuals should purchase a mobile protection plan while purchasing their handsets. These insurance policies protect smartphones from financial losses due to unforeseen events like theft, accidents, burglary, etc. Depending on the damage, the replacement or repairing amount gets reimbursed to the policyholders. This way, phone users save a significant amount from incurring extra expenses on their phones.
Such plans can, however, be of several types – 
Every mobile company in India provides extended warranty plans along with the phone. This is a one-year warranty that only covers electrical and mechanical malfunctions of the purchased smartphones. Every-day accidents like screen breaks, damages due to liquid spills, etc. are not included in this warranty plan. 
Thus, individuals need to pay for replacing or repairing damages due to these unforeseeable events. So, the extended warranty doesn't provide complete protection to these expensive devices.
Contrarily, mobile insurance in India for iPhone screen damage offers extensive coverage to smartphones against accidental damages, theft, and other perils. These policies are available from insurance providers separately. Individuals should look for a reputed insurance aggregator like Bajaj Finserv who offers Mobile Screen Insurance policy under its Pocket Insurance & Subscriptions offerings. This insurance plan provides comprehensive financial protection to the device. By purchasing this mobile insurance online, individuals can enjoy the following benefits-
Liquid spillage and other accidental damage protection
While using smartphones, individuals can drop it accidentally or spill liquids like tea, water, etc. on the phone screen. These events are considered as everyday accidents. However, due to these unforeseen events, the smartphone screen may undergo damages that require complete replacement or fixing. Insurance policies like the iPhone insurance plan can reimburse these costs entirely.
Fire and other hazardous events cover
If the phone screen is damaged due to events like an implosion, fire, lightning, etc., the mobile protection plan will reimburse the repairing cost. Additionally, any damages due to natural catastrophe like a cyclone, flood, earthquake, etc. are also covered under these insurance plans. No extended warranty plans provide these coverage benefits to smartphones.
Sometimes, mobile screens stop working due to mechanical and electrical glitches without any fault from the users' side. Such instances can also lead to restoration or repair of the screen. For mobile companies like Samsung, the screen repair or replacement cost can be considerably high. However, with the Samsung insurance plan in place, individuals can claim all these expenses towards a phone. 
The mobile charger is another accessory can that can sustain similar damage or loss. So, to protect this indispensable accessory financially, individuals can opt for a mobile charger insurance policy as well.
Robbery and burglary cover
A mobile protection plan also covers the screen from damages due to unpredictable events like actual or attempted burglary or theft. Nonetheless, these events must have occurred in the insured premises mentioned in the policy contract. Thus, while buying these insurance plans, individuals should carefully notice these terms and conditions. All popular insurance policies like the One-Plus insurance plan offer coverage against robbery or theft.
Other than a mobile phone, a wallet is also an essential item in one's pocket, losing which can give rise to significant financial loss. So, it is advisable for individuals to opt for a card protection plan  to protect their payment cards from theft or loss financially. 
Thus, even though smartphones come with an extended warranty from the manufacturer, it is always better to avail a separate mobile protection plan to insure their mobile screens. These insurance policies can't prevent accidental events but can cover mobile phones against all subsequent financial damages.