Mobile phone is one of the frequently used gadgets that has made the lives of people way easier. From seamless communication to clicking pictures and recording videos, a phone offers a whole host of benefits. Whether teens or adults, everyone requires a phone for different purposes like entertainment, education or social presence. Thinking to buy a smartphone? Looking for the best android phone? Then look no further than OnePlus Nord 2T.
From affordable price range to appealing display and high performance, there are many reasons that make the OnePlus Nord 2T one of the customer-favourite phones in India. Furthermore, the T series of OnePlus Nord has gained immense popularity for being an improved and enhanced version. And this rings true in the case of Nord 2T.
The OnePlus Nord 2T is one of the company's most affordable and enhanced smartphones that aim to provide a seamless customer experience to phone users. Loaded with a lot of features, Nord 2T has become one of the most reliable smartphones among phone users who have budget constraints. 
That's not all! There is a lot more than that.
In this blog, we have mentioned a few reasons to buy OnePlus Nord 2T.
So, without further discussions, let's get started.
Top Reasons To Buy OnePlus Nord 2T
Great Display

Display of the phone is something that allures many phone buyers. One of the top reasons to buy Nord 2T is its appealing display.
The phone comes with a 6.43-inch FHD+ AMOLED display with a 90 Hz refresh rate. Furthermore, HDR10+ makes the content display better. The contrast quality and colour of the content get better. 
There are also double ambient light sensors one at the back and the other at the front of the phone. The light sensors are responsible for adjusting the display brightness automatically in the best way to cater to your environmental needs.
High Performance 
Are you interested to buy a phone that is highly efficient and delivers high performance? Then opt for OnePlus Nord 2T. Powered by the MediaTek Dimensity 1300 chipset, Nord 2T comes with an Octa-Core CPU having speeds up to 3 GHz
From superior gaming experience to high efficiency, fast performance, and excellent temperature regulation, the MediaTek Dimensity 1300 offers a whole host of benefits.
Moreover, the phone has 12GB RAM and up to 256 GB storage capacity, ensuring a fast and smooth experience for phone users.
Whether you are a game lover or want to binge-watch movies for long hours, the OnePlus Nord 2T caters to all your requirements.
High-Quality Cameras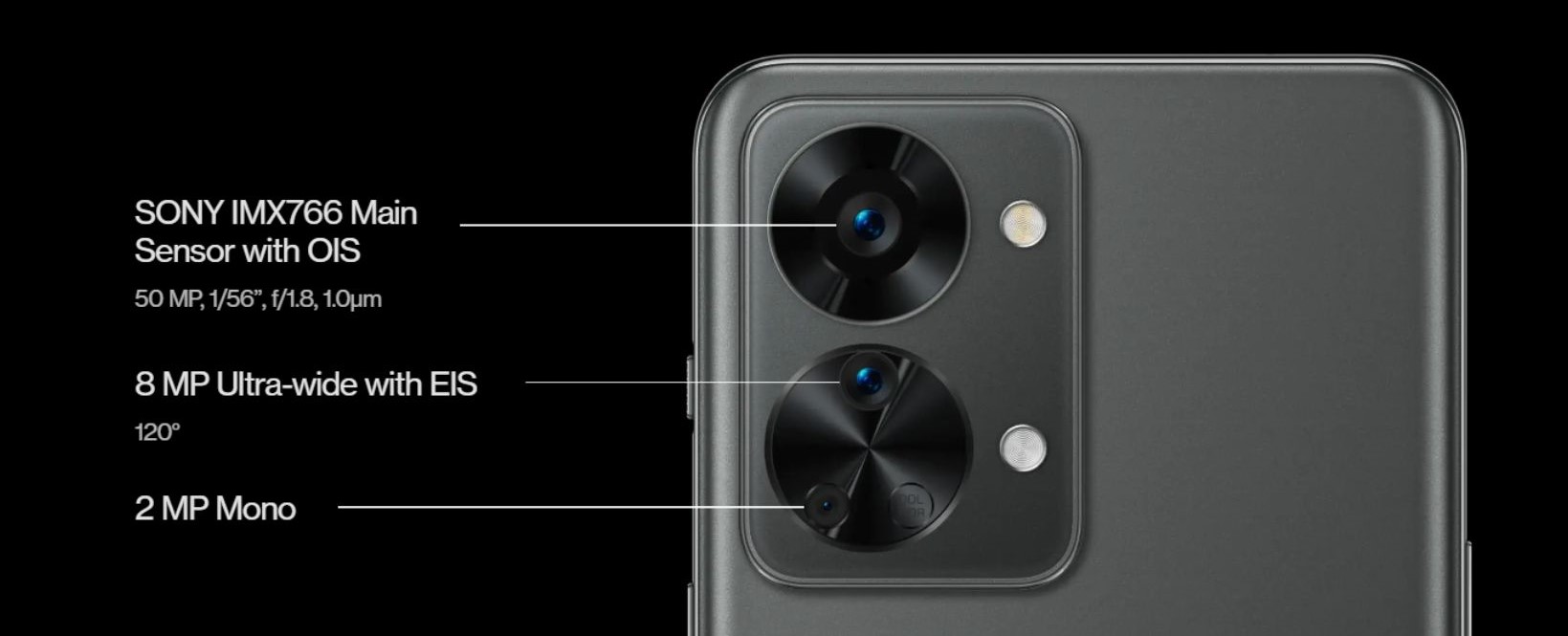 Another main reason that makes OnePlus Nord 2T praiseworthy and commendable is its cameras. The phone comes with 4 powerful and high-quality cameras: a 50MP rear camera with LED flash, a 32MP front-facing camera, an 8MP ultra-wide camera and a 2MP mono camera.
The 50MP rear camera is perfect to click great pictures even in dim light conditions. The phone also supports nightscape mode and AI Highlight Video mode to make videos more bright and colourful in a dim light environment.
The phone even has the feature to record slow-motion videos.
Fast Charging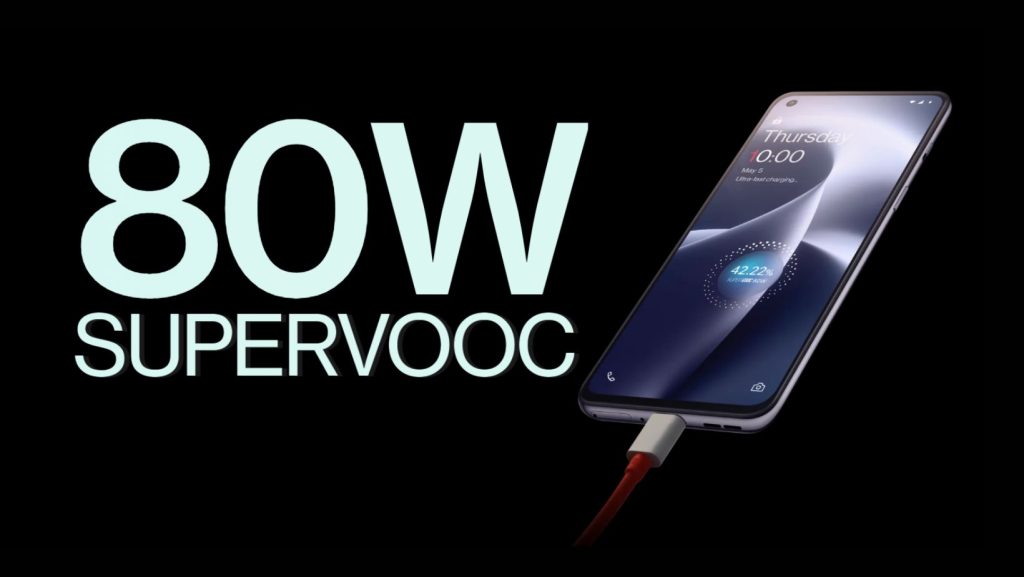 Another best feature of the OnePlus Nord 2T is that it provides fast charging. The phone charges the 4,500 mAh dual-cell battery from 1- 100% in just a few minutes. Moreover, the phone holds TÜV Rheinland certification, meaning it is safe for usage and charging.
Most phones get extremely warm when charging. However, this is not the case with OnePlus Nord 2T. The phone comes with temperature sensors that ensure your phone stays cool during charging.
Excellent Software
One of the biggest reasons that draw the attention of customers to the OnePlus Nord 2T is its operating system: OxygenOS, which is way different from iOS. This operating system provides a seamless experience to users. Some of the features of this software are
Maximum protection to private data

Customizable Always-On Display faces

Lock screen button

Hiding apps and many more
The Nord 2T even comes with a glass design that has its trademark.
Let's Wrap Up
The price of the OnePlus Nord 2T is ₹28,999.00. You can buy it from different marketplaces like Amazon and Reliance Digital to name a few. Above all, the phone decision depends on personal choice and preference. However, packed with so many features, the OnePlus Nord 2T is surely one of the best smartphones you will find in this price bucket.
Hopefully, you found the article interesting and useful. For more updates and information on gadgets, the latest technologies and trends, follow our website. Our website stocks the best, most unique, and most informative articles on various topics that cater to your content needs.