Founded by multiple tech experts, Apple is an American multinational technology firm famous worldwide. It is one of the world's biggest companies dealing with a lot of quality products. From sleek design to premium hardware and software, Apple stocks some of the best and superior-quality products.
From Macs to iPhones, watches, and other accessories, there is a wide range of Apple products to cater to the needs of the customers. Thinking of buying a smartwatch? Short on options? Don't fret. We have got a perfect solution. Apple stocks some of the best smartwatches packed with a lot of features. From user-friendly design to advanced functionality, and high-tech features, the Apple watch is something you must have.
Apple Watch Ultra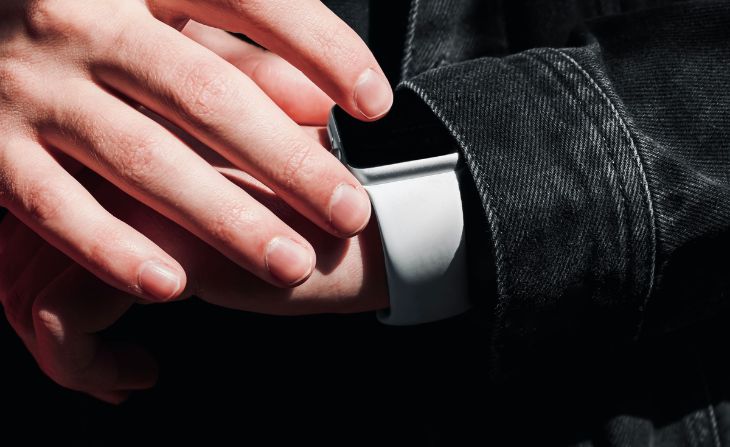 Recently Apple launched the new Apple Watch Ultra. Loaded with a lot of features, this smartwatch is more advanced, larger, and ideal for daily wear. Whether you are a traveler, gym freak, sportsperson, or swimmer, this watch is ideal for everyone. That's not all! There is a lot more about Apple Watch Ultra than meets the eye.
Herein, we have shared a list of features of the Apple Watch Ultra that make it worth buying. Let's get started.
Notable Features Of Apple Watch Ultra
1. Works In Extreme Temperatures
iPhones are vulnerable to extreme temperatures. Either they get too cold or too hold and become non-functional. However, Apple Watch Ultra is an exception. No matter whether it is the hottest summer day or a freezing winter, it can operate in extreme temperatures and the harshest climates.
As per Apple, the watch can operate between temperatures ranging from –4° to 131° F.
2. Larger Display
‌Apple Watch Ultra‌ comes with a Wayfinder watch face that has a larger display having different components. It has a compass and space for a maximum of 8 complications on display at the same time. It also offers you the flexibility to customize the watch depending on the location like mountains or sea.
3. Customizable Action Button
There are only two physical controls in previous Apple Watches. However, Apple Watch Ultra is an exception. It even has a 3rd control called the Action button on the left side of the display. The orange colored action button has a wide range of functions.
You can customize the action button as per your requirements. You can use it during your workout to track your walk, start up a dive computer, or for any other functionality.
4. Brighter Screen
Apple Watch Ultra has a brighter screen. The front is made of a flat sapphire crystal and the display contains a retina. It has the ability to output contents at up to 2,000 nits, making the watch twice brighter than other Apple watches.
5. Night Mode
Blue light from the display can cause extreme strain to your head and eyes in the dark. To avoid this, Apple Watch Ultra comes with a night mode to make evening conditions comfortable for the user. It changes retina-altering blue light to red interface in the dark.
6. Siren For Emergencies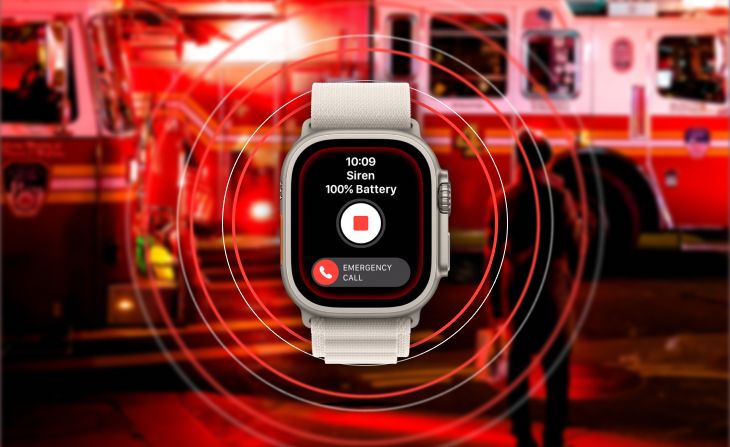 In case you get lost, are wounded, or land in an emergency, Apple Watch Ultra can help your loved ones track and find your location. It has an 86-decibel siren that you can enable by pressing the action button.
The siren can ring for several hours and the sound can reach up to 600 feet or 180 meters.
7. GPS Functionality
‌Apple Watch Ultra‌ comes with highly-accurate dual-frequency GPS that incorporates both L1 and the latest frequency, L5.
This feature provides the most precise GPS to users. Whether athlete or sportsperson, this feature is helpful for anyone trapped in a dense forest or sky-touching buildings.
8. Compass App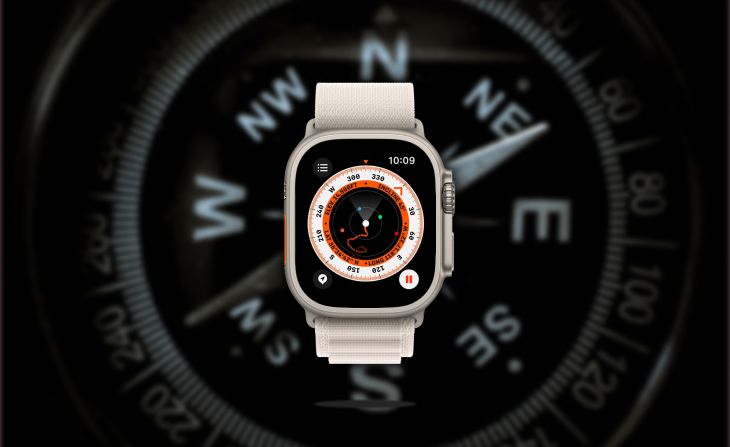 ‌Apple Watch Ultra‌ comes with an advanced compass app having 3 different views. First is the hybrid view that shows an analog compass dial and a digital view. Second is the additional view that showcases latitude, longitude, elevation, and incline. Third and the last one is the orienteering view highlighting Compass Waypoints and Backtrack.
9. Waypoint Marking and Backtrack
‌Apple Watch Ultra‌ allows you to drop a waypoint and highlight the location you are in. All you need to do is in the Compass app, hold the Action button or click on the Compass Waypoint icon.
You can even tap the icon to edit waypoints. Furthermore, the Compass Waypoint complication automatically updates in real-time, highlighting both the waypoint direction and rough distance.
On the other side, you can use GPS to enable the Backtrack function. It creates a route highlighting you and your location. You can use this feature in case you get lost or want to retrace the route.
10. Water Temperature Sensor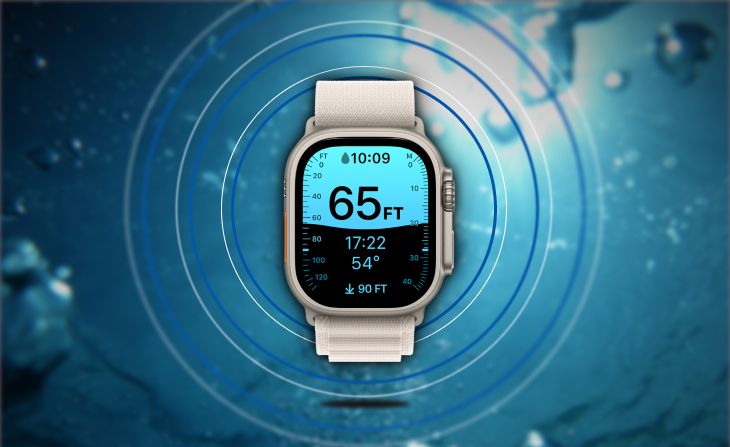 Apple Watch Ultra is ideal for swimmers or scuba divers. It is designed in compliance with the standards for dive accessories like depth gauges. It even holds EN 13319 certification. When underwater, the watch can show time, current water depth, the temperature of the water, time spent underwater, and depth reached.
The Depth app automatically works when underwater, making it easier for wearers to get vital information without opening it manually.
In The End…
Apple Watch Ultra costs around $799 and you can buy it from any Apple store.
Hopefully, you like the article. For more updates and information on the latest technologies, devices, and gadgets, stay connected with My Gen Tec.