You've just started your own business and are feeling a little overwhelmed by the seemingly endless number of tasks ahead of you. From setting up your accounting software to actually designing the packaging for your product. While you could probably do all of those things on your own. Chances are you won't have the time or the skills required to do them properly. That's where partnering with a graphic design company can be invaluable – it can save you time and money while helping ensure that your packaging design conveys the right message about your product or service to your target audience.
A grap
Choosing The Right Graphic Designer
hic designer has many functions when it comes to website design. From logo design, brochure, and magazine designs to web design and development; a professional graphic designer is vital for every company. As competition is increasing nowadays, new entrepreneurs are looking for the best graphic design company in India to meet their business needs.
You can find these companies online using keywords related to your search query or get recommendations from a person who might have knowledge about website designing trends in your region. Here is an easy way for you to check some good firms. Ask fellow entrepreneurs about which company they have worked with recently.
What to Look for in a Graphic Designer While Hiring
To be successful, you need to understand what to look for in a graphic designer. The first thing is that they have to have relevant experience. For example, if you're planning on launching an app, then you'll want to find someone who has done work with companies in your industry before and know how things work.
You can usually look through their portfolio or website to get an idea of how they would approach your product and brand. An essential element of finding someone who is both qualified and right for your business is making sure that they're open-minded, creative, and attentive when it comes to taking feedback.
What Will Your Designer Do?
Our graphic designers are here to produce amazing designs for your business. Through brainstorming and sketching, our designers will come up with several concepts to best represent your business. Once we've nailed down an idea, we'll bring it to life by adjusting it until it's just right. As you can see, our designers do more than just put together nice logos and images—they also have extensive knowledge in marketing.
For example, they know that bold colors like orange and red attract attention at first glance, but light blues and yellows are better for increasing brand recognition over time. For any design or marketing need, you may have in mind—large or small—our professional team is here to help out! Contact us today to get started!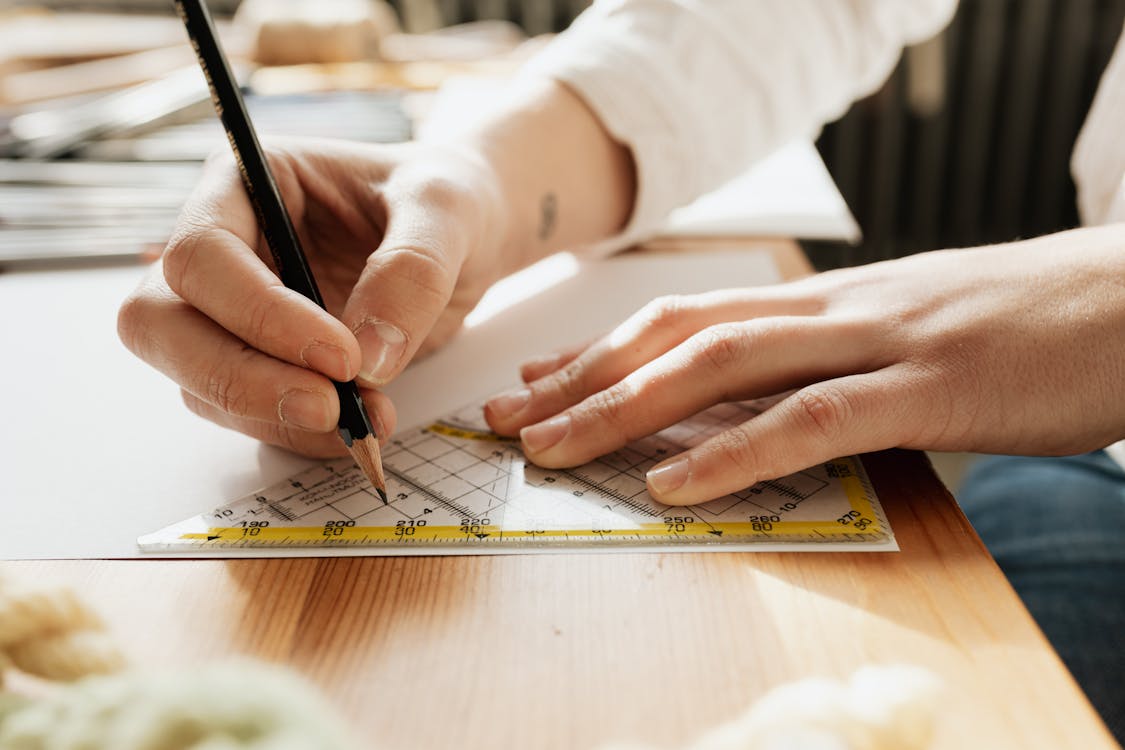 How Much Does it Cost?
It's probably safe to say that most people don't like paying for things. Especially when they can get away with it. There are some free options out there, but if you want something professional and effective graphic design company you will have to fork over some cash. How much money do you need to spend?
The short answer is that there is no right or wrong amount. Consider how complex your needs are (and how unique your business is) when determining what you need to budget. With that said, a good rule of thumb might be $50-$75 per hour for website design and $35-$50 per hour for graphic design.
When Working With a Designer Things to Consider
The web has become an endless source of inspiration and enlightenment. Most companies have found their success by making good use of online marketing, which makes sense because, after all, it is your customers that you're seeking to reach through online platforms. There are various types of online marketing available to small businesses today including search engine optimization (SEO), pay-per-click advertising (PPC), social media marketing, and content creation.
All these methods come in handy for small businesses. They want to boost their brand awareness and expand their customer base. However, nothing will help you achieve your goals as much as a professionally designed website. Remember that a company's reputation lies in its name—and not just any name will do.
Final Thought
No one likes to think about it, but it's important to keep death in mind when making big life choices. One thing that can be difficult to accept is our inevitable passing. Often, people make financial or lifestyle decisions not by considering their final wishes. But by making choices they hope won't lead them there.