Pinterest can often be overlooked as a marketing platform. This is because it's shadowed by the big players such as Facebook, Twitter, and Instagram. Don't let the audience size fool you though, because up to 93% of Pinterest's user base utilizes the site for business purposes. 
This means that out of the hundred million users that pinterest has, 93 million of them are using it for business. This number is highly favorable for internet marketing, as it ensures that your advertisements reach potential customers almost all of the time.
The only catch is that the people on Pinterest are more interested in home decor, cooking, fashion, beauty, and handmade goods. If your business doesn't fall within these categories, it might be harder to attract customers. That's why this article is here to help you maximize your ads despite that fact. 
Make a business account.
The first step in tackling Pinterest advertising is to create a business account. You do so by following these simple steps:
Convert your personal account into a business account, or sign up as one on the website itself.

Download Pinterest Tag. This application allows you to measure your audience activity, down to their checkouts, sign-ups, and searches.

Fill up the form in the app itself which determines your campaign goal as well as your campaign budget. 

Create an audience for your campaign. This can be a pre-existing group or a newly created one by you. Each ad group can target different budgets as well as different targeting. 

Choose your ad groups wisely by choosing your target audience. 

It will next ask you what ad placement you have, select one. 

Maximize the use of keywords. The maximum amount is 25. 
By finishing all these steps within the Pinterest Tag, you have successfully created your business account on Pinterest. The succeeding tips will focus on how you can turn it into a success.
Apply good SEO practices to your account.
One should remember that Pinterest is not only social media. It's also a search engine. Therefore, applying good SEO practices in a Pinterest business account would be a huge benefit to your campaign goal. 
A good SEO will help your product or advertisement rise higher and generally garner more audience. Insert what you do next to your name, input keywords on your profile description, and try to utilize the brand description by adding a keyword there too.
However, make sure that you research the best keywords to input on your profile. This is to ensure that you also maximize your SEO practices. Consult your tools as well as various software that you may have in your arsenal in order to determine such keywords.
Use different types of Pinterest Ads: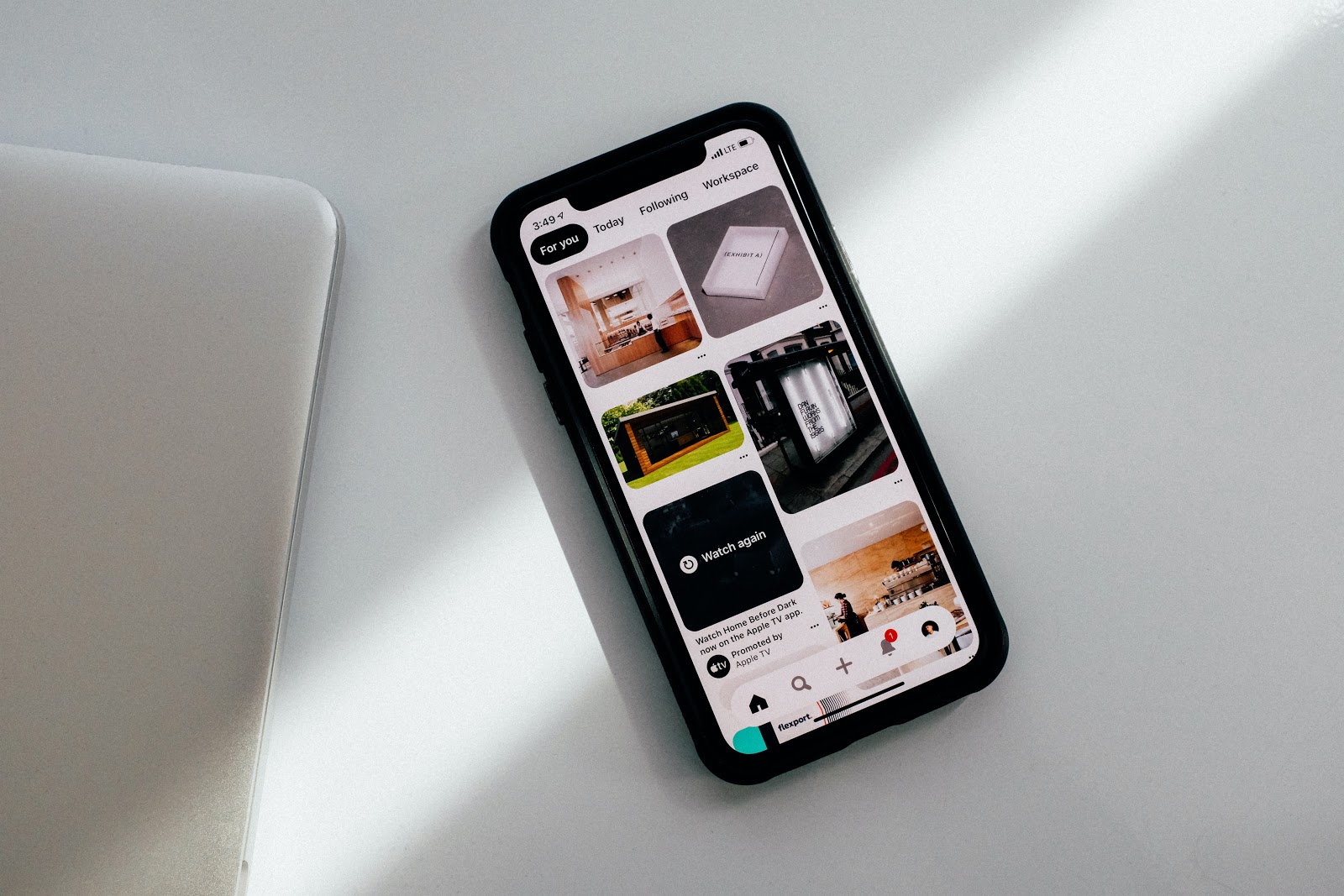 There are multiple types of Pinterest ads. Knowing which ones to use is an important aspect in reaching Pinterest marketing success. In order to determine which ones to use, we've listed them down below:
Promoted pins – appear in the home search results just like a regular search result, with more exposure. These are labeled as "promoted" though (the label disappears after someone shares the pin itself). 

Promoted carousels – features two to five images that the viewer can scroll through.

Promoted video pins – are much like promoted pins, however, you may utilize .mpvs, .movs or short video clips. 

Promoted app pins – are the same as promoted pins and video pins that allow the users to click it and download your application. 

Buyable pins – pins that can contain your products that when clicked on, redirects the user to your shop listing. This essentially allows them to click and buy in the most efficient way possible. 

Story pins – if you're familiar with Instagram stories and Facebook stories, these work essentially the same. However, unlike those others mentioned, these stay on your boards once published.
Use audience targeting
Pinterest campaigns allow you to use audience targeting. This means that you can control which user groups can more extensively be reached by your campaign. In order to fully maximize this feature, research on the different interests that your current audience has on their profile, or what "interests" that you can pique with your product.
Once you have this information, you can properly target your audience. If you do this successfully, you can convert those people interested in your products into customers right off the bat. 
Make your posts visually aesthetic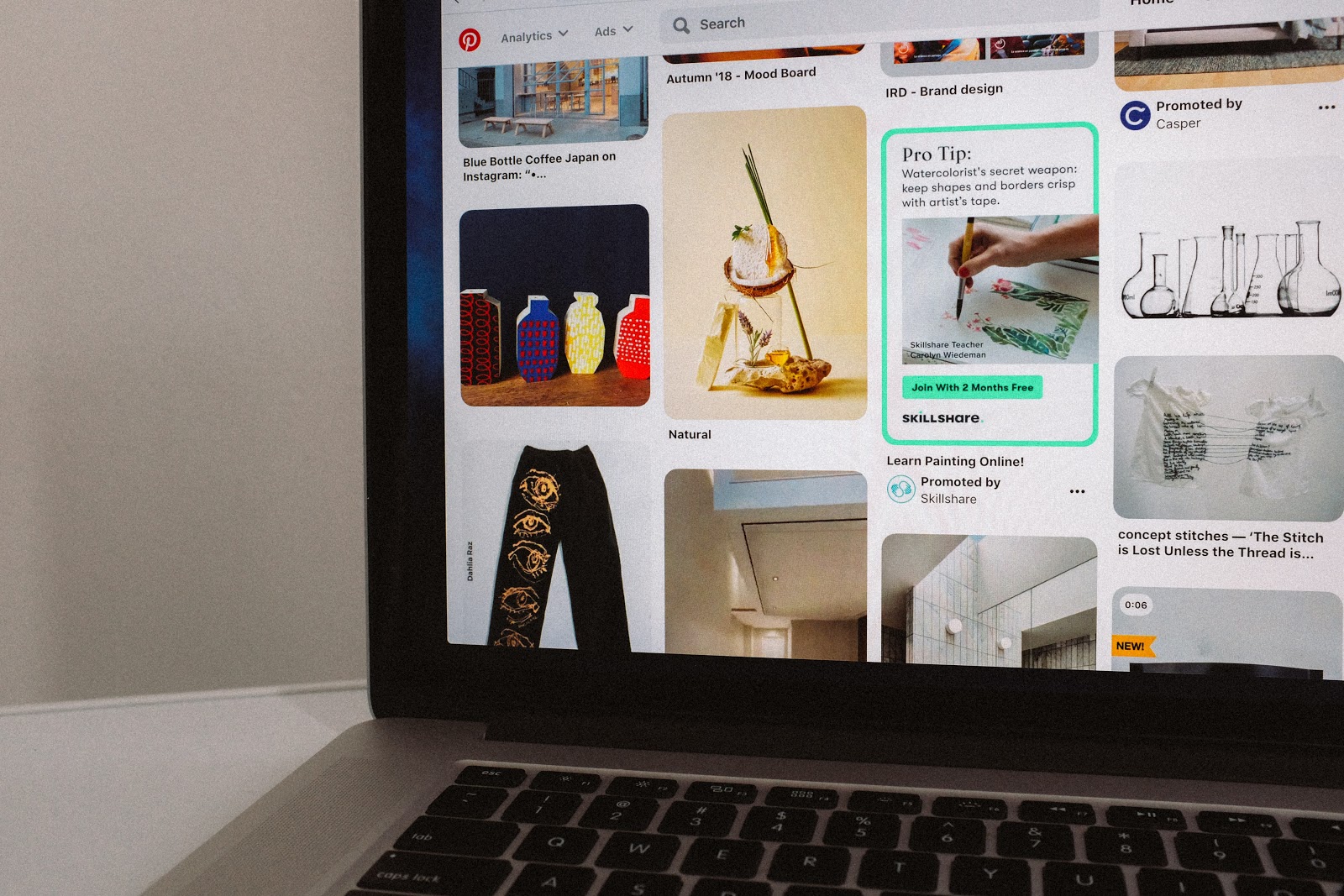 Pinterest capitalizes on your visual prowess. This means that the better your website is, the more likely people will purchase your products. Having a visually pleasing board will also help in attracting new possible audiences for your account. 
Make your photo text (if you have any) large and easy to read. Use a font that isn't too confusing to read, and be as straightforward as you can. This helps manage peoples' expectations if they stumble across your pin.
Use infographics. People love it when you integrate your text and your data into a nice graphic. This increases the peoples' willingness to read whatever text you input on the image, and in turn, raises their interest about what you do or sell. 
Choose your landing page carefully.
Having people interact with your pins is one thing. Having them navigate your landing page is another. If you have a user-friendly interface, this will more likely attract them to purchase from your store. However, if they find your website confusing to deal with, more likely than not, they'll turn away and look for an alternative. 
This means that you will have to invest on your landing website, or at least make it simpler for people to use. A simple UI will allow most people to understand what they're doing, regardless of the age gap. 
Conclusion
These tips have been tried and tested by Larby Amirouche, a pioneer in e-commerce and internet marketing. If you would like to succeed in the same field, following these tips would help you reach your goal. Remember that following the lead isn't necessarily a bad thing, and often results in one form of success or another.