Do you have an e-commerce website? Do you want to brand it? Branding is all about making your product or service more appealing to the customers. By adding a tint of personification and proposing a value with your service you make it look different from the competitors. Similarly, businesses are all about differentiating from its competitors. In the case of an e-commerce web, it is likely the same.
There are many stores offering e-commerce services to the desired target market. People have a variety to select upon. Some offer quality, imported products while others prefer price-conscious class. This is also part of the branding game. But what makes it attract the right target audience? It is a website!
To buy a product everyone visits its official website for better information. But it is not sure of which device they will get to it, maybe they will search for it from a mobile phone or a laptop. If they surf via phone, is your website designed in a way that eases the way of communication or complicates it?
Well, it all depends on your web design and development. However, it is essential to design it according to the style, taste, and needs of the searchers. For an e-commerce web design, these are the latest trends that are being preferred for higher conversion rates,
Minimalist Design
Voice Search
3D Animations
Minimalist Design:
Many might be aware of the minimalist design. It is a design that does not use a lot of images or colorful animations to make your website look funky and creative. On the other hand, this is a simple white spaced design that uses the white spacing feature to differentiate different objects and aspects.
The white spaces are inserted in a creatively designed theme to give viewers a chance to interpret it on their own. Everyone can determine its use according to his needs. Why it is used in e-commerce website design is because it makes the web look professional and sophisticated. Remember scam sites, that have a lot of flashing ads on all sides to attract an audience, but instead, it distracted them from many concerns. It is good to advertise, but not good to overcrowd your e-commerce web with a lot of stuff. Hence, keeping it simple to maintain focus and shopping is the ultimate goal.
However, it does not mean that your web should be dull or follow a light pallet, instead, any color scheme can be used but white spacing should be integrated to make it look cool and elegant, which maintains the visitor's shopping focus.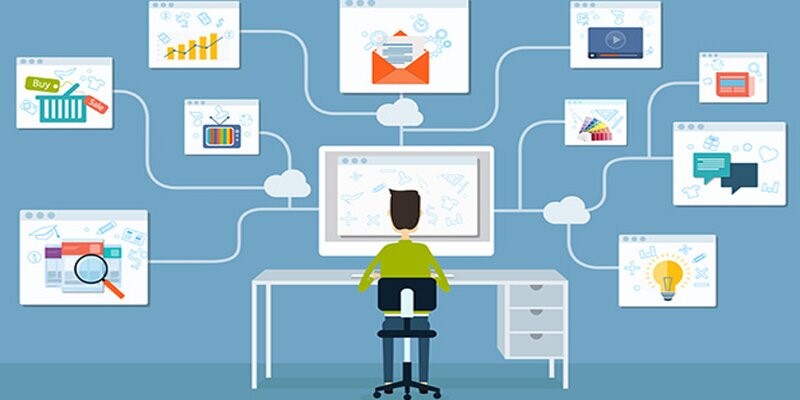 Voice Search:
As more and more people are into mobile shopping, the criteria for searching for products have varied. The latest research shows that people are using voice search over typing Google queries to help find good e-commerce websites. Hence, it is essential to stay a step ahead, by integrating this element on your business website.
Voice search can be found useful if properly integrated with your shopping cart. For instance, if a visitor wants to search for a pull-up bar but he does not want to type it, he may have the facility to search it via voice search. This helps in saving his time and the results accuracy will help him spend more time on your website, increasing its SEO and sales chances.
Furthermore, there is another good idea to make your web look latest and user-friendly. The same voice search feature can be used by the visitor to describe the product he is looking for. For example, if a searcher is looking for a food container of small size but is not aware of its real-time size, then he may speak for his description or uses to get the most preferred search results. Staying upbeat in this game may help you gain more followers and brand name.
However, it is the most important to focus on creating an extraordinary experience. It means that integrating a voice search element is not going to win over your customer, but providing him with the best and accurate search matches, along with product availability are important.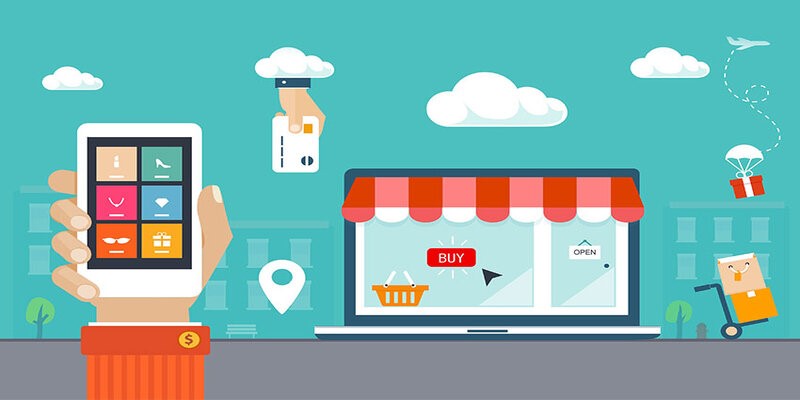 3D Animations:
Improving user experience to spend more time on your web may help in SEO and branding game, but to make it work, minimalist design and voice integration are not enough. Best e-commerce website designs incorporate interactive designs to enhance the personalization. The more a webpage is personalized or has 3D elements, the user's experience is improved.
3D animations are the best trend for increasing visitor's time. Even if a visitor is not willing to make a purchase but he still will spend some time seeing the animation that will help in SEO marketing and boost the web page ranking. So, all of it is interconnected with one and other benefits tied to it.
Hence, it can be concluded that if you want to market your e-commerce web store to beat the competition and establish a mark in the competitive industry, you have to invest in the latest trends. The latest trending ideas that have an impact on usability are the most vital ones to focus upon. If landing page visitor's time is increased, this will help you in either getting more sales or getting good search results.